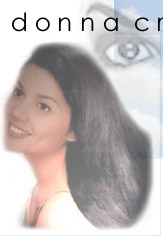 both free
Click on your selected calendar to view the actual size. Then right-click over the big image and choose "SAVE AS" or "SET AS WALLPAPER"

Album Promotions/Mall Tours

"Let's Get Loud!"
"It was really nice to be back and be able to perform again in front of a million people!"


- Donna Cruz, after performing on the A.S.A.P. Family Day Show

Last Aug 13, Donna performed live on the opening of A.S.A.P. (ABS-CBN) together with Roselle Nava. She danced & sang the famous Jennifer Lopez hit, "Lets Get Loud".
Yes, we do talk with Donna Cruz online!
Thank you for the chat!
Donna thanks everyone who has been present and patient (we know some of you have to wake up at 5:30am for this one!) to attend the Aug 8 chat. OFFICIAL CHAT TRANSCRIPT now online!

Please do drop by the chatroom if you are here. Sometimes Donna hangs out in the chatroom, usually in the afternoon (Philippine afternoon). Just guess the giveaway name that she is using as her chat name!

January 13 Summarized Chat Transcript now online!



Yes, the January 13, 2000 chat highlights/summary is now available for everyone to read! Find out what's keeping Donna busy, how she is doing in Cebu, her current diet, etc, etc, etc! Will she be going back to the movies? Enjoy reading!

The 1998 Donna Desktop Calendars Collection!
At the onset of the year 1998, the Donna Cruz interactive homepage released free Donna desktop calendars. These are 2 600x800 desktop calendar wallpapers that you can print out for a quick "Donna-calendar" reference, or make your computer's wallpaper!

did you say guitar chords?
Of course, we also have that. Check out this page that we discovered containing the guitar chords for 4 of Donna's famous songs: I Can, Wish, Only Me and You, and Habang May Buhay!